Territorialproject

Playerin the transition

A betterfuture

Renewableenergies
A locally structured team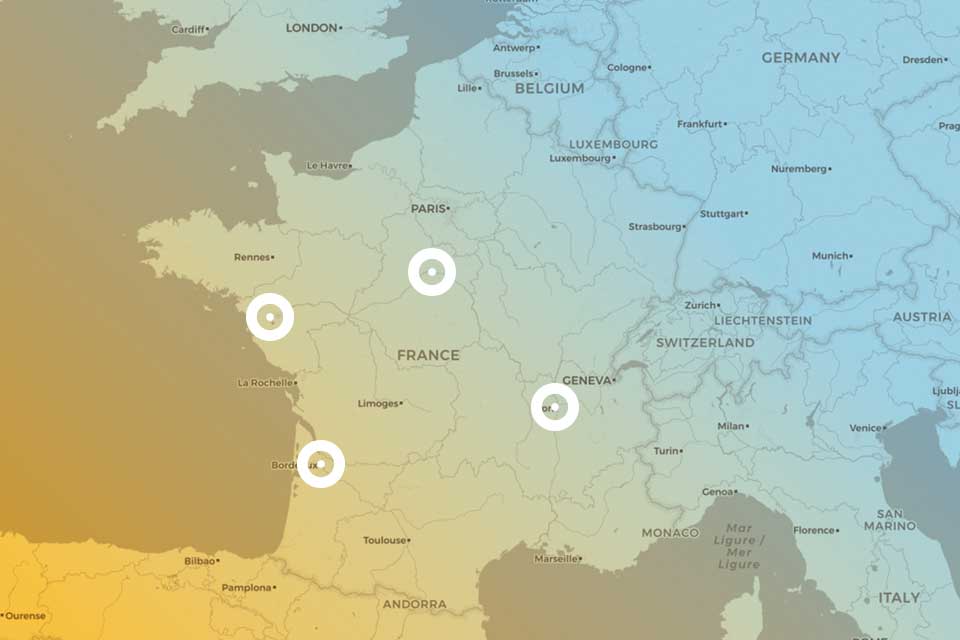 ADEN is a player in the development of complex projects combining renewable energies and land use planning. Our expertise in renewable energies production and energy storage technologies allows us to optimise all phases of a project's life, from development to operation.
Whether in industrial, urban or rural environments, our team brings together the skills and pragmatism necessary to create suitable solutions.
Spread across agencies in Orléans, Bordeaux, Nantes and Lyon, we develop, build and operate large-scale projects.
Project managers committed to the energy transition
New issues have emerged over the last decade. Global warming and the liberalisation of the energy market in Europe are real challenges to be met.
Our main mission is to contribute effectively to ongoing transitions by participating in the decarbonisation of the European energy mix thanks to renewable energy, particularly wind power and photovoltaics, and by improving the energy efficiency of infrastructure and buildings.
Experts in complex project management
We focus our efforts on the creation of projects that we manage from the conception to its operation. From the design stage, we integrate all the building blocks of an infrastructure project into our thinking :
Would you like to find out more about ADEN ?